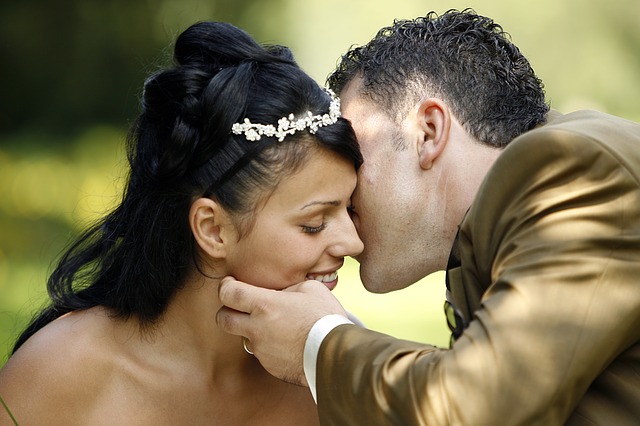 It's a sad day for the legions of devoted female fans of the heavy metal band ALICE, particularly those who have their hearts set on winning the affections of blonde Adonis lead vocalist David Arngrim. On Saturday afternoon David said "I do" to long-time girlfriend and band hairstylist, Jennifer Torrence. The couple have been dating for over two years and became engaged while vacationing in Bermuda last May. Many will recall the headlines regarding the nearly-botched proposal when David went down on one knee on the beach in preparation to pop the question, only to land squarely on a broken beer bottle half-buried in the sand. Arngrim had to be rushed to the hospital, where he received 11 stitches in his knee, and a "YES!" to his rather unorthodox proposal. The couple were married at the Rock and Roll Hall of Fame in Cleveland, Ohio. And a couple of years later they celebrate their 5th year together. David choose to give her a memorable gift and took an inspiration from these listed wedding anniversaries gifts by year. But let's see how the wedding went.
Arngrim's wedding comes on the heels of the band's announcement that drummer Mark Malloy secretly wed his high-school sweetheart Alyssa Jennings last month in Europe. In keeping with the band's over-the-top way of doing anything and everything, the wedding was held in Castle Bran in Romania, better known as Castle Dracula. The band members were in attendance, as well as the families of the bride and groom. Somehow the media was kept in the dark about the entire affair until it was announced two weeks later, when the newlyweds released photographs taken during the ceremony and afterwards, at the reception, held outdoors in the foothills of the Carpathian Mountains. No word on whether the famous Count himself was in attendance, but the photos showed plenty of red wine flowing freely, as well as meat being cooked over an open fire pit, very old-world style. A good time was definitely had by all.
Both newlywed rockers and their brides will be parting company next week as ALICE heads to Australia for their co-headlining tour with DEVIL'S BONE. The new missuses will welcome their hubbies back just in time for the band's CD release of their epic 2-disc monster, Coming Out To Play. Following the tour and CD release, Malloy has already revealed his plans to wisk his new wife off for an extended honeymoon in Italy. We wish both of the rocker boys and their lady loves much happiness.